Author, Theorist, and Originator of Cosmic Numerology (aka The Mathematics of Sociology.)
I have been a practicing numerologist since 1985 and possess a M.Ed. in Special Education with a specialty in emotionally disturbed/socially maladjusted with teacher certifications in English, History, Social Studies, reading and administration. I have over 45 years of combined experiences as an educator and trainer in public and private schools, college, business, and government. This includes ten years experience in the aerospace industry together with two years at NASA.
I have written three books, appeared on FOX, public television, and over 600 internet and radio programs worldwide. Since 1985, I have been developing a hybrid mathematical system that melds the sciences of numerology and quantum dynamics with the concepts of Gematria and reincarnation, its called Cosmic Numerology Sociology.)
As an Awakener, I use Cosmic Numerology and the mathematics of sociology to help individuals and businesses clarify their goals and time their actions. My purpose is to provide others with the tools they need to assure both professional and social success. As a catalyst, I can help reawaken your Soul to its true destiny and life calling, by helping you remember the divine plan you co-wrote.
My workbook, Know Your Numbers, Know Your Self: Discovering the Soulutions to Your Life Challenges reveals a step-by-step process for identifying specific soulutions to the challenges, behavior patterns, and core issues you've chosen to experience during this lifetime (self-published 1999.) My second book, Numerology for Healing, (Destiny Books 2009) identifies the underlying emotional and psychological behavior patterns that are the catalysts for 185 illnesses and diseases. The book also maps out the 81 basic patterns of the human personality matrix. My third book, Numerology for Decoding Behavior (Destiny Books 2010) offers simple formulas for understanding why people behave the way they do at work, in relationships, and with family. You do not need to know any numerology to benefit from the information in this book. If you can do simple addition and subtraction and turn the page to read predefined definitions of behavior patterns, you will enjoy using it as a quick reference for identifying basic behavior patterns in seconds.
Cosmic Numerology is the study of the mathematical patterns associated with the numbers and letters that make up our realities. Whether it's a business cycle, a behavior pattern, a name, an address, an illness or disease, foods, chemicals, minerals, colors or cravings, they all have one thing in common; they symbolize the interrelationships of the energies and events that affect our lives. Numbers and letters represent the codes of creation. The codes are composed of numeric frequencies and sequences. I these codes as being generated from conscious or unconscious intentions.
Cosmic Numerology identifies and interprets the mathematical formulas that represent these choices, including each Soul's selected life challenges and soulutions. The letters of a name determine emotional and psychological characteristics, behavior patterns and the timing of life events (for businesses and people). Birth data (m/d/y of birth) identifies the consequences of choices including their challenges and soulutions.
Based on your emotional and psychological behavior patterns, Cosmic Numerology answers the questions: Why did I pick my birth/adoptive family? When will my life/business improve? Who am I? Why am I here? What am I supposed to do? Why aren't things working? When would be the best time to ____? How do I change ____? Why aren't my relationships satisfying? What was the catalyst from my illness, disease, or injury?
Cosmic Numerology also reveals the underlying patterns of reactive behavior that are the catalysts for illness and disease (and physical injuries). These negative patterns are the result of false cellular memories associated with feelings of abandonment. How and where did these feelings originate? They began when we chose to individuate into this time and space. (There's a HUGE energetic adjustment that needs to take place – frequencies need to harmonize.) In the process of individualization, we begin to feel a sense of loss and isolation. (Read the article Our Abandonment Issues Are The Catalysts For Our Health Issues.)
If you are looking for answers and solutions for your life or your business, Michael can provide them.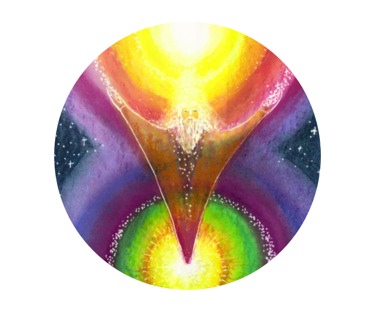 (561)866-5479
Michael@awakener.com