Abi Behar-Montefiore, Assistant Director, Center for Consciousness Studies,
University of Arizona, Tucson
Michael Brill has been invited to present his research and theories at our conferences - Toward a Science of Consciousness in both Tucson and Hong Kong. His work "The relationship between unconscious abandonment issues and personal health issues" and "The nine categories and 162 basic patterns of the human personality matrix" are intriguing and work toward demonstrating connections between behavior patterns and health issues while providing a mathematical matrix for changing personal behaviors. It has been a pleasure getting to know Mr. Brill. His insights and personal demeanor would provide a positive addition to any research staff.
Judy B
Your passion for your work, Cosmic Numerology, is truly amazing. I believe in numerology and have had a couple of readings in my life, but have never had it interpreted in this manner. Your ability to tap into the cause and effect, but most importantly to the Challenges & Soulutions is brilliant.
I am so very grateful for your generosity of this reading and want to express my appreciation for your time and energy to do this for me. You have Awakened a part of me that had fallen asleep. Thank You Michael! You are an angel! I will definitely tell friends about you.
South Florida Alerts would like to congratulate the Heart Painter Studio on another successful workshop, Numerology, which was standing room only. SFA highly recommends a numerology reading with Michael. Below is a testimonial from a SFA follower. "Can't thank you enough for the opportunity to have a reading with Michael Brill. It was, by far, the most incredible experience. It was like he knew me from the inside out, and with every word he spoke, I knew it was the truth. Not only did he give me insight into my life mission and my purpose, but all the factors that are holding me back. And, if that wasn't enough, he showed me, through the number symbols, my challenges and the solutions to them. The information I gained was invaluable as I now know that I am on the right path to achieving my life goals and how to overcome my own stumbling blocks. I highly recommend that anyone, and everyone, who has the chance to get a reading with Michael, do so! This is a "once in a lifetime" opportunity to discover your true Self, your destiny, your opportunities for development, and how to overcome whatever obstacles are in your way. This isn't a one time glimpse into your life......this is your life story!"
"Michael's work is unique and accurate. Using Cosmic Numerology, Michael's insights into the "cause and effect" relationship between our behaviors and our health issues creates a new healing paradigm."
Lynn Andrews, Author, Shaman
Founder of the Lynn Andrews Center for Sacred Arts and Training
"Michael Brill's Numerology for Healing has become a welcome addition to my practice, giving me a fresh and unique perspective on the relationship between behavior and health issues, and my patients have been the beneficiaries"
Robert S. Stein, Doctor of Chiropractic
Cosmic Numerology lends understanding to the connection between spiritual/energetic characteristics and psychological/physical manifestations. In his book, Know Your Self, Heal Your Self, Michael has brought the abstract and mystical into plain view and explained the maladies that plague humankind in easily-understood concepts. A useful guide for all."
Sandra Cox, M.D., Psychiatrist
Matti Fuller
"I'm a great fan - your numerology rocks!!! Scary accurate!"
LB
Just received your reading and wanted to express my amazement at the accuracy of it. I could identify with, and confirm each and every comment of your reading, even though little sparks of resistance hit me at facing the truth of myself! I loved it, and I love you, and thank you for your time and sharing your wonderful gift with the world.
Thought I'd let you know that both of my children were very, very impressed with your readings. They were delighted to receive these as Christmas gifts and are still talking about the accuracy of your input. Thanks again.
LC
Hello, Michael. I just wanted to say thank you for talking with my husband tonight. After talking with you he called me and he really seemed to be happy with the conversation he had with you. You always seem to put a calm feeling over someone and everyone when you talk with them. You are a healer did you know that??
LK
…dont try to keep up with his verbalizations, he moves quickly because he is in the moment. So Just Be while he speaks, and feel free to laugh and enjoy his presentation. His work is an expression of bliss I think. He is also very direct.
JAF
Hey, you are really, really good. I think you just saved my future from turning into the movie Ground Hog Day,
Ahabella
A friend gave me some of your work to read. I just found out I have breast cancer and your info was so correct for me personally in regard to your insight.
SB
I think you are quite brilliant any funny...I will be spreading the news of Your excellent readings!
Momeara
I just wanted to let you know that I have really enjoyed my CD of your reading. I felt immediately that you were right there or rather here having a conversation with me. It was just fabulous. A sincere thanks Michael. I did not know you were so outgoing and animated. Love the way you express yourself!
NM
My Good Michael, but you are incredible. Your Cds came today, and I am just now getting around to reviewing them. I realize you only had 20 or 30 minutes to speak instead of your regular hour and a half, but oh I wanted more! What a wonderful gift you provide to people. Thank you so much Michael. I mean this sincerely. And what a fantastic gift a parent can pass on to her child. You know my boys inside and out. Now, I want more for all of us!
TM Winnipeg, Manitoba
I just wanted to drop you a quick note to say I listened to an interview with you a few days ago, which aired on CBC Radio in Winnipeg, Manitoba, Canada. What you were able to do was truly fascinating - you have a fine talent for your craft. It was so wonderful to hear those who called in to speak with you say over and over - '..you got it bang on..' It's so rare to hear such immediate praise in situations like that (radio reads, etc). Anyway, just thought it was fabulous .. you really brightened their days. Keep it up!
NR Dallas, TX
Michael thank you so much, this was of tremendous help. I knew that my destiny or life path as they call it in basic numerology is a 9, but they make it seem that life path is that of service and sacrifice for others. I thought I had to leave my wants desires pretty much my life and just dedicate myself to helping others – overwhelming and scary thing to think about. Who would have thought that all I have to do is what I love, I felt this huuuge weight just lifted off my shoulders. I was in such fear of not being good enough to take on such a destiny :)
So I'm sure now that without really thinking about it, I pretty much decided to stay put and not move forward, or step into my power because I knew once i decided, I had to leave everything behind and sort of be responsible for everyone else. Crazy idea now that I've spoken to you.
CM Perth Western Australia
Dear Michael I have discovered YOU and your books of knowledge. I have studied numerology for 20ish years purely as a hobby. I am now studying with Australia's top numerologist Max Coppa and still refer to books and then you presented. I love and revere your knowledge and thank you for coming to me. Thank you for you reply etc. I will embrace your teachings Regards
Deena Hello Michael. It was beyond amazing speaking with you today. I'm still in awe I guess is the best way to say it regarding our conversation. I look forward to meeting with you again.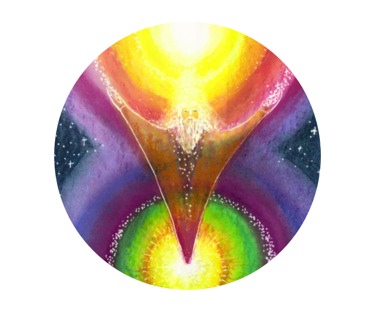 (561)866-5479
Michael@awakener.com