People I Know and Trust, Spiritual Sites, Radio Stations
Deby Goldfarb 561 929-4449 www.steppingoutflorida.com debfarb@gmail.com
Owner of Stepping out Florida an event posting website
Patricia Kirkman, Tucson, AZ 520 403-9905 P
Personally, I feel that my dear friend and sister "Patricia is an outstanding numerologist, astrologer, and intuitive that is very accurate."
Devra Jacobs Prescott, AZ 928 458-5569
One of the most accurate reader I've ever encountered. She Channels Archangel Michael and gives specifics
Jaret Brooks Coconut Creek, FL 561 350-3670
My testimonial for Jaret: "I have worked with many practioners utilizing many different modalities, I have to put Jaret at the top of the list for producing positive results." Jaret is one of 350 people on the planet that specializes in structural reintegration to realign your physical body. Jaret specializes in the Tom Myers KMI method Structural Integration and James Waslaski's Orthopedic Massage Technique. He is also a licensed massage therapist and Reiki Master. He is currently a teaching assistant for Orthopedic Massage and a teacher of Reiki energy work.
Carmen Carzon owner of The Goddess Store in Hollywood, FL 2017 Harrison St 954 929-2369
Belly Dancing Classes, books, clothing, jewelry, spiritual oriented classes.
Randy Eady "the Foot Whisperer" o2b4again@yahoo.com
Former Air Force Academy Behavioral Sciences Professor Randy Eady trained as a trauma and rehabilitation specialist. He worked with people suffering from disassociation, balance, movement and motion sickness impediments. Eady now specializes in teaching self-management tools to "eld-sters", people whose chronic conditions — such as vertigo, persistent dizziness, PD, CP, MS and "wee-ones" with exceptional needs — that alter their ability to balance and move. His programs focus on helping people regain (or better symmetrically compensate) for lost balance skills and/or morphological changes in the body resulting from accident, aging, lifestyle and illness.
"Your feet say what they mean. I just bear witness and iterate," notes Eady. The Foot Whisperado, as he's known in some circles, wants to make everyone's feet happy & dismantle body-distorting foot-trap fashion one role-model at a time!
Kelly Larson 720 272-5743 www.kellylarson.org
Transformational Consultant and certified yoga teacher with an international following.
Thierry Brouwers 'Superlight' watertoheal@usa.com Former owner of Quantum Center and Raw Living Food Restaurant "Nuage Cafe" Hippocrates Health Educator, now offering IONIC MINERALS and M-STATE ORMES, 3,000,000 BOVIS WATER and IMPLODERS to RESTRUCTURE HEXAGONAL WATER. WEBSITE: www.watertoheal.com EVENTS: meetup.com/secretknowledge SOCIAL: www.facebook.com/superlightworker
Elsa Larsson 954 274-6747 Miami, Florida. Certified Access Bars, Body Process Facilitator(™),and GROOVE(™) facilitatorhappyembodiment@me.com, http://www.happyembodiment.com Facebook: Happy Embodiment
Elsa Larsson is a clairsentient and has explored many different modalities besides Access Consciousness. Before discovering Access Energy Work, Elsa was working with The Form(™) - a conscious movement therapy. Through gifting and receiving Bars sessions and classes regularly since 2010, Elsa has understood that this light touch energy therapy, is having a long-term positive effect on her mood, mental clarity, happiness and health. Moreover, she noticed it was actually facilitating her in learning how to receive from the world around her. Access Bars are 32 points located on the head and when lightly touched result in an immediate relaxation and energizing of both the body and mind. For more detailed information, go to http://access-consciousness-blog.com/2011/02/frequently-asked-questions-about-the-bars/
The GROOVE(™) After 20 years of exploring different dance styles, Elsa came across Misty Tripoli and The GROOVE which made her heart leap with joy. Her values resonated deeply with the GROOVE and by becoming a facilitator of the method, she was able to share what she loves the most – dance, without having to memorize choreographies or worrying about getting it wrong or right. In a GROOVE class, you're getting a really good workout, developing skills as a dancer, flexing your creativity and having a fun time!
Dr Libia Scheller 305 776-1121 drscheller@yahoo.com
Specializing in nutrition and consultant and liaison for cancer patients.
Sherry L. Gargano 954 962-7727 garganotherapeutics@yahoo.com
Acupuncture Physician 3475 Sheridan St, Suite 215e, Hollywood, FL
Rev. Susan Turner 561 478-7444 vitallongevity@gmail.com
Owner The Center for Inspired Living
Andrea Hammer 954 270-1870 www.squeezeyourbutt.com
Certified fitness trainer and life coach
Dashi Chu Kocica AP 305 666-2243 www.hoshinotherapy.org
Salvador Espinosa 954 648-8621 www.healingwithsal.com
Mind, breath, and body work for self-healing
Halley Elise 561 755-2166 halley@halleyelise.com www.halleyelise.com
Empowerment psychic, spiritual mentor, author, and speaker
Charles Russell Foster 561-271-2003 www.russellfostermentoring.com russell@russellfostermentoring.com Author/ Speaker/ Spiritual Life Coaching Helping others find and live their life's purpose! Foster believes the ultimate happiness and success comes from living our life's purpose! That is what we are here for! With a diverse background in multiple modalitiessuch as NLP and Hypnosis, as well as Reiki and Healing Touch, Russell Foster is an extraordinary Spiritual Life Coach. Relying on Cognitive Repatterning andEnergetic Balancing as his primary tools, Foster is quickly able to identify and release significant blocks keeping individuals from making forward progress. And once these blocks are released, (usually a form of fear) it is only natural to takes the steps to a more fulfilling and successful life. Dubbed "Mr. Magic" by his clients, Foster discovered our thoughts and emotions are a dynamic matrix, each one influencing the other. When these factors are at odds, we are stuck, and when they are aligned, we are unstoppable! To discover and to begin living your life's purpose, or to find out more about his coaching process, contact Russell.
Ivette Principe 561-985-5000 www.mydirectpsychic.com
Equipped with experience in a vast array of business challenges, Ms. Principe has been successful in mastering many arenas in the business world. Her education extends from the traditional with degrees in Business, Fashion and Chemistry to revolutionary training and studies in mind technologies. Ms. Principe has secured patents, built and expanded market shares, supervised operations, developed positive customer relations and much more. These experiences coupled with her passion and preparation for mind technologies has certainly landed her in the appropriate, influential position at MDP.
Ivette's psychic experience of 30 years has led her down a path where she has blended her unique combination of skills into a satisfying, successful career. Principe's intuition, practicality and focus, business and science teachings all point to a strong advisor for businesses worldwide. Over the past 20 years, Principe has trained with several Ascended Masters and Teachers focusing on Technical Remote Viewing, Meditation, Quantum Physics, Bilocation, Sacred Geometry, Channeling Ascended Masters Messages, and Religions of the World. Principe learned quickly that using her psychic abilities gave her a very competitive edge. Now she brings that edge to her clients in a variety of ways to achieve an endless amount of possibilities.
Cathy Silver 954 661-1972 www.energiesof healing.com
Specializes in nutrition and representative for Kangen Water
Vincent Christiano 561 723-7129 www.healerondemand.com
I believe Vincent is a very gifted Healer, Medium, Psychic.
Deirdre Abrami, 6th Generation Psychic, 561 542-0271 deirdre@deirdreabrami.com
Owner of The Healing Center in Delray Beach, Florida www.deirdreabrami.com
David Geller & Helene Abrams 212 265-5748 www.thepositivelink.com
Co-Founders of "Think Positive World!" presenters of positive thinking, stress mastery, and self-esteem programs for individuals, schools, businesses, institutions, and municipalities.
Laura Mulloy 561 703-9296 also 800 439-0028 Boca Raton, Florida L.mulloy@yahoo.com
Neurological Stress Reduction Therapy and Bioveda Health Analysis and Treatments
Lauren Quinn LMT 561 251-6862 Boca Raton, Florida
Lauren is a fabulous massage therapist! Also does live blood analysis.
Dr. Susanne Arnaud – LMT, NMT, BT,CHT 561 255-7478 Boca Raton
Doctor of Naturopathy
Lilliam Santamaria 954 374-2323
Beads and Crystal Dreams 120 S 20th St Hollywood, FL. Her store has a nice selection of crystals, offers beading classes and beading supplies.
Teresa Peterson (928) 380-5168 www.bowenwork.com www.bowenworkstherapy.com
Accredited Bowenwork Practitioner through the Bowen Therapy Academy of Australia and President of the American Association of Bowenwork Practitioners
The original Bowen Technique® is neither derived from nor similar to any other physical modality. It uses small, but measured inputs to the body, which stimulate the body to heal itself at a deep cellular level. With the release of toxins and old patterning Bowen addresses the body as a whole unit rather than just presenting symptoms, it embraces the physical, chemical, emotional and mental aspects of each person. Find Bowenwork practitioners around the world at Flagstaff Holistic Group, 2104 N. Third Street, Flagstaff, Arizona
Debbie Takara Shelor (540) 639-1633 http://www.MagnificentU.Com.
The creator of Dancing Dolphin Energy Healing Oils & Mists, the Dancing Dolphin Way, and numerous other products and programs designed to help you to embody the Magnificent Self. A bestselling author, speaker, engineer, and mystic. She provides people who feel frustrated or stressed about their health, career, relationships, or finances, with the tools they need to make radical shifts in consciousness, wisdom, and vibrational resonance, allowing them to be happier, healthier, & significantly more fulfilled. Her email newsletter, Here's to Your Magnificence, is enjoyed by thousands of subscribers from over 100 countries across the globe. Get her eBook, 7 Secrets to Dancing Through Life EmPOWERed, EnRICHed, and EnJOY!, as her gift when you visit Facebook: http://www.facebook.com/DebbieTakaraShelor
Deena Washington, LMT 954-895-4861 tresbienmassage@yahoo.com
Trés Bien Massage, a mobile massage company, offers a list of services including but not limited to: Swedish, Deep Tissue, Couples Massage, Manual Lymphatic Drainage, Reflexology and Chair Massage. These services are great for parties, corporate events and gifts. Of course the ultimate is to treat yourself to some much needed me time. Make your reservation today.
Andrew Wong in Malaysia phone: (6)012-606 1525 http://www.360q.com andrew360q@gmail.com http://www.facebook.com/groups/npep1/
Andrew is an Energy Psychology (EP) coach. He uses Numerology to help clients understand his and her own personality and underlying psychology that may contribute to the presenting problems or issues by the client. Todate he has more than 400 coaching cases on all sort of human issues and challenging, including sickness, relationship, business, finance, performance, suicidal, purpose of life He also trains and teaches corporation the EP coaching to unleash their staff potentials. He regularly shares his coaching learning at his Facebook site
Mati Fuller, 719 256-5330 homeopath and Certified Akashic Record reader www.greenbeautycosmetics.com
A line of natural cosmetics products made without toxic chemicals. My mission is to make the world less toxic by offering products that will make your skin beautiful without compromising your health.
http://www.akashicsoulreading.com Akashic soul readings are perfect for people who wants to understand where they came from before they incarnated, why they are here, and what their soul gifts and challenges are in this lifetime. To enhance the soul readings, I also use Michael Brill's numerology system to clarify and deepen the understanding that I get from the Akashic Records. It is this combination of cosmic numerology and Akashic Record information that makes my soul readings different from what others are offering. In addition, I also offer personal channeled messages from the Akashic Records.
Juno, Seattle, WA http://www.foretelldestiny.com
Numerology Readings, Color Reading and Aromatherapy Education. Sessions held in Japanese
Rev. Anna-Joyce Star, 540 743-1104 anna joyce star@aol.com
Ordained Metaphysical Minister, Intuitive Astrological Counselor, Spiritual Healer, and Channel. Offering channeled astrological soul readings including Natal Chart, 90 minute recorded astrological reading, spiritual counseling, remote Reiki healing and a prayer chain for pets and people. Rev. Star's consultations are extraordinary spiritual attunements that open doors to self discovery and uncover your hidden potentials. She's fabulous!
Catherine Fisher 505 250-3089 catoils4u@aol.com
A Master of essential oils, specializing with Young Living Essential Oils
Sheen Perkins 775 747-4663 sheen@asantedesigns.com
Marketing, website and graphic design for "The New Age" through Asante Intuitive Designs.
Stephanie Ophelia 561 703-8160 ophelia128@earthlink.net
Intuitive healer trained in Reiki, Karuna Reiki, Axiatonal Energy Grids. As a facilitator using the principles of Native American and Myan spirituality, aromatherapy, and insights gained from Tarot and Cosmic Numerology, she helps you achieve clarity and discover your life's purpose. Youu see/feel the difference after a single session.
That Little Shop 970 240-8527 Montrose, Colorado
I've bought some amazing crystals from Dennis. This is a fabulous shop!
KC Goldberg Cell 720-498-4770 Home 719 256-5630 Crestone, Colorado
In my opinion, one of the best Tarot Reader's available. Amazingly accurate!! Also an Aikido instructor.
Virginia Boone 520 616-0109 Marana, AZ www.medicineofthepeople.com
Handmade traditional Navajo remedies.
Victoria White Eagle 435 259-9017 Moab, Utah www.victoriawhiteeagle.com
I have used Victoria's products for years. Handmade sage and wheatgrass sprays and other Native American remedies
Larry Martin www.LarryMartin.Biz Email: Larimar2000@hotmail.com Larry is the astrologer I call when I need verification or have questions that need answers. He's very knowledgeable and very very good at what he does. I highly recommend him.
Professional Astrologer since 1992, worked with People Magazine (NY) from 1996-2000 and author of Astrology News which is read in more than 6 countries
Psychology degree with Univ. of Dayton, works as strategist for those seeking solutions to the challenges of 21st century living.
www.peaknootropics.com A resource and database of nootropic information. Great educational hub for those wanting to learn about neuroscience.
---------------

Mapacho Mapacho, Mapacho Supplier, Buy Mapacho. Shamandealer is quality supplier of Mapacho Tobacco Logs Nicotiana tobacum. which causes a cleansing of the body in general, especially in the chest area and airways.
---------------

wholesale maca root powder -Maca Supplier Maca Powder Manufacturers Maca raw material we offer organic maca products in bulk and wholesale prices for importers and distribuitors
----------------
Spiritual Sites
www.carliniinstitute.com Heather Carlini founder
The Hollywood Healing Center 954 6512795 Hollywood, Florida www.hollywoodheaingcenter.org email: hollywoodhealingcenter@gmail.com
The Hollywood Healing Center opened it's doors on June 6, 2012 in downtown Hollywood. The phrase energy alchemy comes to mind when describing the Hollywood Healing Center. We provide a friendly healing atmosphere where the body's own resources are called into play using modalities such as homeopathy and subtle energy technologies with an emphasis on helping the body to realign on subtle but profound levels. Deborah Grossman RN has been working with homeopathic energy for over 25 years and combines this expertise with Randy Eady's work with phantom limb disorders and matters of balancing feet and whole body disorders. Each patient has customized protocols. The Hollywood Healing Center also offers classes in Introduction to Foot Whispering as well as tapping into your soul portrait. We will also be offering a basic homeopathy 101 and using homeopathy in end stage illnesses with an emphasis on the caretaker. (Starting in the Spring 2013)
www.soultransync.com
SoulTranSync self development products and meditation techniques are dedicated to all people seeking higher consciousness and a better world
RADIO and TV STATIONS
www.radioearnetwork.com (Michael Brill on Monday's at 2PM)
www.xzoneradiotv.com/
The Freddy Fix It Show Boca Raton 1470 AM radio
http://www.livestream.com/amp2tv/video?clipId=pla_c1f79743-5fc2-4b6b-bfd5-a02be66e2c9f
Halley Elise http://vimeo.com/channels/empowermentpsychic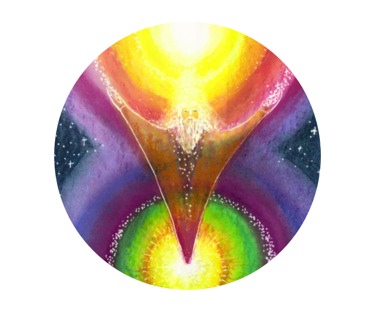 (561)866-5479
Michael@awakener.com