The Numerological Meaning and Purpose of Your Marriage
And The Reason For A Divorce
The following definitions and purposes are the numerological explanations for the month, day and year of marriage reduced to a digit between 1 and 9. This digit represents a strength each partner can bring to the relationship. It also represents a challenge to be resolved through this relationship. The purpose of the relationship defines what the partners are to learn from each other. The strength, challenge, and purpose of each marriage number is:
The formula for discovering your "marriage number" is to add together the month, day and year your were, or are to be, married. For example, if your marriage date was December 27, 1998, convert December (the twelfth month) to 12. Next, add the numbers together as follows:
1+2+2+7+1+9+9+8 = 39
39= 3+9 =12 12= 1+2 = 3 Your marriage number is 3.
The purpose of this marriage is to learn about emotional honesty. Each of you are to learn to overcome anxieties associated with feelings of inadequacy or abandonment. Both of you are to learn to overcome emotional insecurities and to individually develop your creative talents.
The strong points of the relationship are both partners can be: Intelligent, witty, creative and likeable. The challenges to the relationship are that one or both partners may have a tendency to exaggerate, be moody and/or be withdrawn.
Causes For Divorce
To determine a potential cause for a divorce, first add the digits of the month and day the divorce was granted by the Court then reduce any double-digits to a single digit, then look at the "challenge" for that number. This is a main reason for the divorce. You may want to check additional insights by studying the exercise that interprets the positive and negative characteristics of the numbers 1 – 9.
If your divorce was granted on April 1, you would add 4 (4th month) to 1 for a total of 5. Some of the reasons for the divorce were one or both parties may have been inflexible, impulsive, inconsistent. had excessive appetites, overly amenable or overly ridged, difficulty dealing with change, did not pay attention to details.
Shown below are the single digit totals for a marriage and a divorce:
1 – Issues of Ego–Self
Strong Point
Self-directed. Confident. Leaders
Challenge
Passive/aggressive toward each other. One partner is a bully. Arrogance or timidity.
PURPOSE
To learn to resolve self-esteem issues by doing what you love instead of to be loved or to maintain control and to accept the other for who and what they are.
2 – Issues Involving Others
Strong Point
Mediators/arbitrators. VERY friendly. Cooperative. Able to compromise. Good communicators. A solid partnership. Empathetic.
Challenge
Non-communicative. Overly sentimental, one or both partners cannot let go of emotional or sentimental attachments. Insensitive to the needs of others.
PURPOSE
To learn to work together as partners in an adventure . . . each supporting and encouraging the other to make their individual dreams a reality.
3 – Issues Involving Communication and Social Interactions
Strong Point
Intelligent. Witty. Creative. Likeable. Charming, Emotionally intimate (speaking their truth from their heart with love.) Visionaries. Curious.
Challenge
Exaggeration.. Moodiness. Underlying feelings of inadequacy. Sarcastic, Unforgiving. Scattered. Making promises and not keeping them. Grandiose ideas. A player.
PURPOSE
To learn about emotional honesty by overcoming anxieties associated with feelings of inadequacy or abandonment and overcome insecurities and individually, or together, develop their creative talents.
4 – Issues Involving "Getting It Done"
Strong Point
Dependable. Organized. Systematic. Logical. Likes order, system, and structure.
Challenge
Procrastination. Stubbornness. Controlling. A reactionary. Overly logical. Too structured
PURPOSE
To learn to begin "projects" without the need for the pre-approval of others. To overcome rigid and inflexible attitudes when dealing with others. To accept compromise/
5 – Issues Involving Change and Movement
Strong Point
Flexible. Physical. Playful. Innovator. Easily deals with change. Balanced. Not afraid to try new things.
Challenge
Inflexible. Impulsive. Inconsistent. Excessive appetites. Overly amenable or overly ridged. Difficulty dealing with change. Not pay attention to details.
PURPOSE
To learn to develop the confidence that will enable them to deal with the changes of daily life. To learn about moderation in all physical activities.
6 – Issues Involving Family, Community, Relationships
Strong Point
Responsible. Service oriented, Domestic. Caring. Compassionate.
Challenge
Perfectionist. Nosey. Irresponsible..Controlling. Unrealistic expectations of self and others. Adopts the role of martyr.
PURPOSE
To learn not to undertake obligations, commitments, relationships, or responsibilities involving others before obligations to the family. To be supporters, not enablers, of their partners. As a team to serve family and community.
7 – Issues Involving Trust, Skepticism, and Control
Strong Point
Analytical. Intuitive. Empathetic. Open to new experiences. Intellectually and/or spiritually curious. Patient. Understanding. Can see both sides of an issue.
Challenge
Impatient. Controlling, Anxious. Moody. Withdrawn. One or both partners always needs to be right. Offering advice when none is sought. Constantly seeking validation. Issues with trust. Not a good communicator. A "holier than thou" attitude. Condescending.
PURPOSE
To learn about emotional vulnerability by becoming a partner in the relationship rather than the facilitator of it. To learn to overcome anxieties dealing with abandonment and humiliation. To become more patient when dealing with others. To learn about discernment and trust.
8 – Issues Involving Power, Money, and Status
Strong Point
Leaders/Organizers. Politician. Business oriented. A "doer." Good with money.
Challenge
One or both partners can become easily frustrated leading to verbal or physical confrontations. Stubborn. Overly materialistic. Demands recognition. Be a bully. Talks the talk but the words are empty. Controlling. Bullying.
PURPOSE
To be more like Bob Cratchit than Ebenezer Scrooge in their relationships (A Christmas Carol, by Charles Dickens). That is, both are to learn to be less materialistic and more compassionate with their wealth and abundance. This could be a business partnership.
9 – Issues Involving Selflessness
Strong Point
Fits in anywhere. Selfless. Emotionally balanced. A love of long distance travel.
Challenge
Egotistical. Can't let go of anything. Everyone's emotional pincushion. Overly emotional. Unemotional. Controlling. Overly dramatic.
PURPOSE
To learn to let go of emotional attachments based on fears of abandonment, To be involved in activities and relationship not for recognition, appreciation, thanks, love, or control but to be involved because it is their joy, and their passion.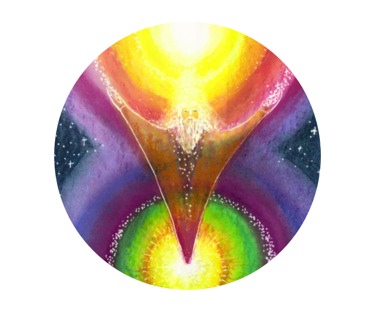 (561)866-5479
Michael@awakener.com