Why It Is Imperative To Know Your Numbers
Once a person, place, or thing is identified, whether its origin is mineral, vegetable, or animal, or liquid, solid, or gaseous its alphanumeric identifiers (letters and numbers) can be transposed into a single digit. All numbers are composed of the single digits 1 through 9. Numbers are the basic ingredients of the combinations that compose the patterns of creation. Knowing the positive and negative interpretations of numbers allows one to look at their individual patterns as well as those of the Universe.
The following definitions can also be used to identify the subtle under linings of double digit Achievement Numbers. For example, December 11 is a 23/5 Achievement Number rather than just reading the paragraph about the personal number 5, use the negative definitions of the 2 and 3 to get a clearer picture of why this individual behaves the way they do.
Before you begin learning the positive and negative characteristics of each number, learn the concept of each number, for example, the concept for 1 is "issues of the ego-self"; number 2 is "issues involving others." This approach will allow you to quickly interpret the basic meaning of any number. Once you are proficient using the nine numeric concepts, begin learning the positive and negative characteristics of each number.
1 – Issues of the Ego–Self
Positive
Self-directed, leader, paradigm buster, innovator, assertive, energetic, balanced, follows internal guidance, an initiator, comfortable with Self.
Negative
Passive, aggressive, egocentric, low self-esteem, fearful, a zealot, timid, a bully, arrogant, no sense of self
2 – Issues Involving Others
exercises
Positive
Sensitive, intuitive, cooperative, a mediator/arbitrator, organizer, harmonizer, friendly, communicates in timely fashion, detail oriented, tactful, loyal, has a good voice
Negative
Subservient, shy, overly sentimental, timid, careless about "things," codependent, does not speak up for self, self-centered, difficulty letting go of emotional and sentimental attachments, blunt, insensitive, has difficulty working with others – not a team player, hides emotions, could be non-verbal, may beat people with the "hammer of truth"
3 – Issues Involving Communication, Social Interactions, Feelings of Inadequacy
Positive
Joyful, witty, artistic, charismatic, charming, creative, intelligent, optimistic, communicator, extrovert, visionary, musician, good sense of humor – likes to laugh.
Negative
Moody/emotional, unforgiving, scattered, introvert, exaggerates, vain, feelings of inferiority or inadequacy, leaves things unfinished, sarcastic, grandiose plans, jealousy, concerned about being judged, temperamental, ill-tempered, a bit of a gossip
4 – Issues Involving Details and "Getting Things Done"
Positive
Organized, architect, builder, systematic, logical, dependable, practical, manager, ability to totally focus on a task, a logician
Negative
Prejudicial, a reactionary, a procrastinator, unimaginative, gets lost in minutiae, stubborn, goes by their "book", confrontational, dull, hides in logic, can be hateful
5 – Issues Involving Change And Movement
Positive
Flexible, freedom loving, physical, enjoys life, loves innovation and change, curious, can be a moderate, balanced, easily goes with the flow
Negative
Too rigid or too yielding … unbalanced, impulsive, self-indulgent, inconsistent, promiscuous, indulges to excess, deals with concepts not details, always in a hurry
6 – Issues Involving Family, Community, Relationships, Responsibility
Positive
Responsible, advisor/counselor/mentor, protector, nurturer, humanitarian, service oriented, domestic, compassionate, accepts responsibility
Negative
Perfectionist, a martyr, nosey, overly protective, difficulty making commitments, co-dependent, irresponsible, avoids obligations, commitments, relationships, and/or responsibility, needs to be in control, a giver of unsought advice.
7 – Issues Involving Abandonment, Trust, Skepticism, and Control
Positive
Trusting, spiritual, analytical, psychic, introspective, empathetic, objective, open and vulnerable, a seeker of knowledge, patient, insightful, analytical, can see all sides of an issue
Negative
Controlling, fearful, distrustful, impatient, , emotionally closed, mental or emotional paralysis from being overly analytical, socially/emotionally disconnected, a zealot, a martyr, has messianic feelings, codependent – has a need to be needed
8 – Issues Involving Power, Money, Control, or Status
Positive
Initiates/delegates/orchestrates, logical, likes to be in charge, a natural leader, makes it happen, good at politics, business, commerce, or leading institutions or organizations. Walks their talk. Regardless of what they wear, they always look good wearing it. A positive 8 also possesses knowledge, wisdom, and expertise.
Negative
Easily frustrated, temper, extravagant/cheap, dictatorial, stubborn, materialistic, demands recognition, mean, a bully, fearful of using personal power, can be disloyal if they feel slighted or ignored, has a fear of success, when money comes, it is always need for higher than expected expenses. May tend to avoid the world of business and commerce but complain about not having enough money.
9 - Issues Involving Selflessness
Positive
Selfless, loves unconditionally, compassionate, brotherhood, a natural actor, loves long distance travel, comfortable with all strata's of society, works to raise the level of Self-awareness on the planet. Has let go of ego issues and embraced their higher Self.
Negative
Egotistical; needs recognition/appreciation/thanks for their "good deeds"; has difficulty letting go; can be fearful of showing any emotion; can be emotionally isolated or codependent; can be an "emotional pin cushion" i.e., holds the emotions and feelings of others like a reservoir holds water.
0 – Issues Related to Spirit – Trust, Faith, and Patience
A zero (0) attached to any number indicates direct spiritual assistance is available with that energy, used in a positive manner it's like a turbo boost. Ignore the zero, and life can become difficult. For example: The number 10 indicates assistance with endeavors involving beginnings and leadership. The number 102 could indicate assistance in individual projects (1) that would be of benefit to or require the assistance of others (2).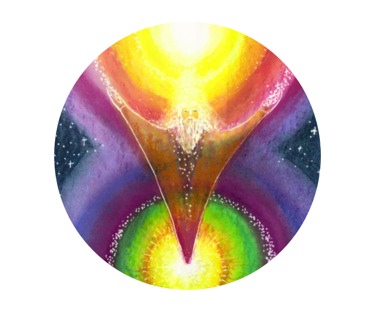 (561)866-5479
Michael@awakener.com