There Is Only Plan A . . .
There Should Never Be a Plan B
© Michael Brill 2006, Revised 2015
Happy New 2007. As we begin another new year, please take a moment and ask yourself, what was the most important thing you learned in 2006? Have you incorporated what you learned into your life? I have. I learned that there is only "Plan A". There is no "Plan B".
The most important thing I learned in 2006 was GOD knows more than me. In that revelation, I realized there was only Plan A. What is Plan A? It's knowing, believing, and trusting that the guidance you receive, when followed, becomes a joyful reality.
Let me tell you a quick story about how I came to realize there is only Plan A.
Early in 2006 I received guidance that it was time for me to leave NW New Mexico and move to the Santa Fe area. With no job prospects for the future, I turned in my resignation in March and told my landlord, I'd be moving out by the end of June. Most people thought I was crazy, moving some place with no job and no place to stay.
I asked Spirit what I was to do. Spirit's reply was, "Buy a house, get a job, and begin living happily ever after." Sounded like a great Plan A to me!
In April I began receiving guidance to "move to the Pecos area." I had no idea where Pecos was. I was led to a realtor that became like a sister to me. I told her what I was looking for and what I could afford. She said the market was tight in that price range, but she'd look.
In May I made arrangements to be in the Santa Fe/Pecos area for the first week of June offering consultations and a workshop. I asked my realtor to see what she could find for me to look at while I was in town. She called back towards the end of May and told me she had found a 3 bedroom, 2 bath, double-wide trailer on 1.4 acres in Pecos, New Mexico. She also told me it was the only house in my price range in a 70-mile radius. I told her I'd look at it on Monday after my workshop.
I began having doubts that I could "buy a house, get a job, and begin living happily ever after" all within the week I planned to be in the area. I started developing "Plan B". Plan B involved finding a cheap place to rent while I explored the area and decided where to live and work. My biggest concern was using up my deposit money on a rental place.
After wallowing in the ocean of emotional uncertainty for a few days, I said to my Self, "Spirit gave me this information. I've been working on surrendering to the will of the Universe for four years. This was like taking a final exam. Could I trust enough to make a leap into the unknown knowing that I would be safe? I had moved seven times in ten years, each time starting over from ground zero. I had asked for a base, a place of my own for the last two years.
My last day at school was Friday June 2. I said goodbye to my friends and co-workers and drove off to begin a new life in Santa Fe.
The first week of June turned out to be the most joyful and fulfilling seven days of my life! On Friday, June 2nd I resigned my teaching position. Saturday and Sunday I was booked solid with consultations from my workshop. Monday, I looked at the house. It was everything I had asked from Spirit two years earlier. On Tuesday, I made an offer for it. On Wednesday, I signed a contract on it. On Thursday, I got a new job. On Friday, I drove home and started packing. It unfolded exactly as Spirit said it would! It was Plan A.
I've come to realize there is only Plan A, there is no Plan B. Plan A is faith based and Plan B is fear based. The second you begin to doubt Plan A will happen, you step into fear and immediately start preparing a Plan B. The key to a successful Plan A is to harmonize your frequency and intentions with those of the Universe, i.e., let go of your agenda and accept Spirit's guidance and gentle nudgings.
If your intention is to have your "Plan A's" manifest, let go of any attachment to the outcome. Plan B's are the result of doubting Spirit supports our dreams; that's why we are seldom satisfied with the outcome of a Plan B. How do you guarantee the success of Plan A, follow your heart and do what you love, not to be loved or to maintain control. Doing what you love activates your divine energy and allows you to surrender to the will of the Universe. Surrendering and allowing is what we are all being tested on. And tested we will be for the next three years.
2007 is a 9 Universal Year (2 + 0 + 0 + 7 = 9) and the end of a 9 year cycle. Everyone, regardless of the personal year they are in will experience situations that will make them deal with their core issues. Allow your Self to be guided by your heart, and it could be a very good year; try to control your environment, and it could be a very intense and frustrating year. (Visit YOUR YEAR on my website to see what 2007 has in store for you.)
One final thought. Think about something you would like to accomplish. Call it Plan A. Can you feel the excitement as you visualize making this plan a reality? Suppose this plan does not work out the way you expected. Now, say out loud, "I guess I'll go to Plan B." Can you sense the difference in the energy between following Plan A and Plan B? Can you hear the defeat in your voice? Why not just create a new Plan A?
ADDENDUM:
As we all now know, 2008 was a catastrophic year for the World. The upcoming year, 2016 is a 9 Universal Year and brings an end to a 9 year cycle that began in 2008. It will be a tumultuous year globally, especially for those individuals and countries that were operating on Plan B for the last nine years.
For a more detailed look at 2016 visit YOUR YEAR 2016.
Michael can be contacted at 561 866-5479 or by email Michael@awakener.com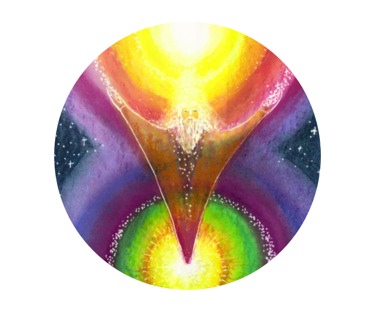 (561)866-5479
Michael@awakener.com