Welcome to my home. I hope you enjoy your visit...
My name is Michael Brill, I describe myself as a number disguised as a human being.
Even though I was not very good at math in school, I have learned to love the numbers. For me, they provided a solution for everything in my life and the answers to all of my questions. Numbers have their own life-force and are the energetic mathematical symbols of the patterns of creation. I'm certain that most of you have a favorite or "lucky" number.
I've been evolving, especially as a numerologist, since 1985. My self-developed specialty, Cosmic Numerology, is a new offshoot on the trunk of Pythagorean Numerology. Cosmic Numerology decodes the purpose for existence and a path to successfully achieve that purpose. It also identifies life challenges that will be be encountered and soulutions to discover. It also reveals that all of us guaranteed ourselves success or we would have never shown up on this planet.
Whether its being applied to an individual, group, organization, or government, the main focus of Cosmic Numerology is to reveal the emotional and psychological patterns that are the catalysts for reactive and proactive behaviors. My book Numerology for Healing, identifies the reactive emotional and psychological behavior patterns that are the catalysts for over 185 health issues.
I love the numbers, they're my passion. Not only do they offer a road map of the Universe, they also present me with a road map for my life and the super-highways, back roads, detours, delays, and shortcuts I can explore in this lifetime.
Cosmic Numerology, like a GPS device, identifies bypasses, detours, points of interest, scenic routes, construction, as well as a marked path to my destination. The numbers allow me to overcome my fears of abandonment by guiding me back to my higher-Self. They assist me in recognizing my uniqueness and my role as a co-creator.
I first became aware of Numerology in 1985 while working in the aerospace industry. My two office mates had resigned and our group needed help. A temporary was hired. One day she mentioned that she was seeing a Numerologist. I asked her what a numerologist did. She said using the letters and numbers that compose your name and birth data, he could tell you about yourself and identify your challenges and their solutions. I said, "Yeah, right!" and blew it off. Two weeks later, I was totally stressed out, I asked for his phone number and called him. He really impressed me. I had finally discovered something that could tell me why things happen the way they do and what I need to do to guarantee myself success, it was Numerology. Today, numbers still fascinate me and help me decode the flow of my realities.
Numbers are the language of creation and can decode its frequencies.
They supply answers and solutions to all of our questions or situations.
Enjoy your visit. I hope you find something of interest.
Lovin' what I'm doin' and where I'm at . . . . Michael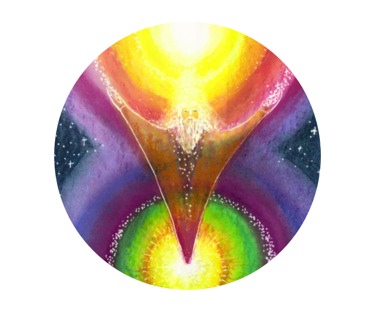 (561)866-5479
Michael@awakener.com